Old Technology Collection
I'm an amateur collector of old technology, especially computer equipment, getting my start mostly because I hate to throw anything away. Some of the systems are complete, most are functioning, and other items are still a mystery. If you can identify any of the mystery items here, please send me a note.
My interest in computers goes back to my high school days, when I joined Explorer Post 385 in State College, PA in 1969. Our emphasis was computer programming, and we had an account on the IBM 360/67 mainframe at Penn State. We learned FORTRAN IV, PL/1 and IBM 360 Assembler Language from various grad students and area professionals. Those were the punched card days, when you submitted your deck to the dispatcher, then waited around for your output to come back, only to discover a syntax error and repeat the process.
From 1982 - 1986 I was in the Air Force, mostly at McChord AFB as a computer maintenance tech on the Air Defense computer systems. During training, we briefly worked with the BUIC (Back Up Interceptor Control), based on the Burroughs D825 system. At McChord, I worked on the AN/FSQ-7 SAGE (Semi Automatic Ground Environment) system for 8 months right before they turned it off after 25 years of operation. I then moved over to the ROCC and the Hughes AN/FYQ-93 system.
In Februrary of 2016, I retired from Penn State University after spending 21 years as a Senior Research Programmer for Information Technology Services. I am spending my time working on my vintage computer collection and musical interests.

Site Updates as of April 09, 2021
---
---
In the repair/evaluation queue:
Osborne 1A
Heathkit H8
ASR-33
---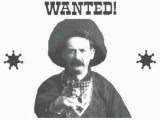 If you have any of the following items for sale, trade or donation, or know of someone who does, please send me a note:
Heathkit H17
Heathkit HA8-8
TRS-80 Model 4D (26-1070)
TRS-80 Model 12
Lear Siegler ADM-3A terminal
Kaypro Robie
Altair 8800
Sun Ultra 60 with dual 450MHz CPUs
Early Sun workstations
Blank punched cards
HP 2116A, B or C minicomputer
HP 2100A minicomputer
Any HP-1000 hardware
Any classic HP3000 systems
HP 7906H or 7925H disc drive
Anything, hardware or documentation, from the SAGE (AN/FSQ-7) system
Any control or maintenance panels from big iron, especially the blinkenlights variety.
I also have the following items available for trade:
Various S-100 boards
HP 3000/33 control panel
Tandy 2000 hard drive controller
---
Past Events and Retrotechnology Links
VCF East 3.0 pictures.
VCF East 4.0 pictures.
VCF East 5.0 pictures.
VCF East 6.0 pictures.
VCF East 7.0 pictures.
VCF East 8.0 pictures.
VCF East 9.1 pictures.
VCF East 10 pictures.
VCF East 11 pictures.
VCF East 12 pictures.
VCF East 13 pictures.
VCF Midwest 11 pictures.
VCF Midwest 13 pictures.
VCF East 14 pictures.
Herb Johnson's VCF East 10 writeup and pictures.
A visit to Dave McGuires's Large Scale Systems Museum in New Kensington, PA on October 17, 2015.
M.A.R.C.H. museum at Infoage (2011) pictures.
Vintage Computer Workshop, June 2009 pictures.
Tech Weekend in Wilmington, January 2010 pictures.
Herb Johnson's page on the importance of vintage computer restoration projects.
The Mid-Atlantic RetroComputing Hobbyists sub-group of the Vintage Computer Federation
David Larsen's Bugbook Historical Microcomputer Museum.
---
Last updated on Wednesday, March 31, 2021