SAGE
I was one of the last technicians to be trained on the AN/FSQ-7 computer, which was the heart of the SAGE system. I arrived at McChord AFB in January of 1983, and spent the next 8 months working on the Q7, as a CC (Central Computer) tech. In September, they sent me to Tyndall AFB for training on the new system, the AN/FYQ-93, during which time they shut down McChord's Q7 after 25 years of operation. They saved a couple of pieces of the system for me, and I've managed to track down some other parts over the years.
---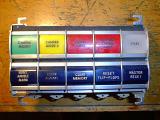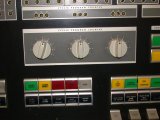 This switch assembly came from the AN/FSQ-7 (SAGE) computer at McChord AFB in Tacoma, WA. It was part of the Duplex Maintenance Console. The second picture is the switch assembly in its native environment. This picture was taken at the
Computer History Museum
.
---
This is a 64Kbit core plane from the AN/FSQ-7, from what we called "big mem". Big memory had 33 of these planes stacked, 32 bits and a parity bit. To give you an idea of scale, it measures just over 3 feet square. The last picture is the cabinet at McChord which contained the 33 core planes.
---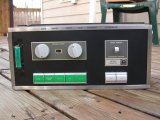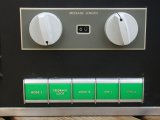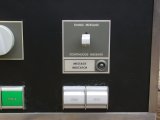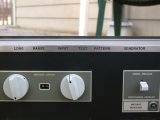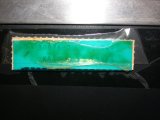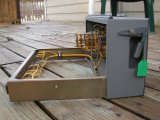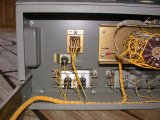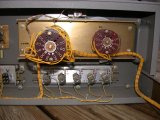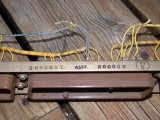 This Long Range Input Test Pattern Generator panel plugs into unit 92 (Module C, PU Slot H), and is part of the LRI test system. The part number is 3087887. The lamps behind the green lenses are #1835 (55V), and the "Message Indicator" lamp is a NE-51 neon. The last picture shows where the panel would be located.
---
I picked up a box of the same green indicator lamp assemblies used in the LRI Test Pattern Generator, a spare switch and neon lamp socket assembly, and an extra Start button. The socketed lamps are miniature bayonet based, #1835 (55V). The indicator assembly number is 3105762. The dual switch assembly number is 3105763.
---