Terminals
---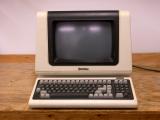 TVI 950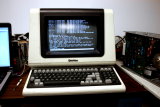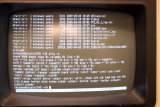 Televideo 950 terminal. Interesting terminal, with extensive video attributes and 15 special graphics characters. Shown is the terminal logged into a Linux system.
---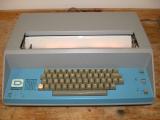 Teleterm 1132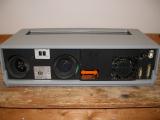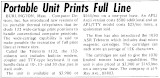 Teleterm 1132 printing terminal from Computer Devices, Inc. This was an intermediate step between punch cards and video terminals. It has a built in 300 baud accoustic coupler, 132 column thermal printer and can also connect via serial cable. The controls are for 100/150/300 baud, and Local/Full/Half Duplex. It comes in its own Samsonite suitcase.
The 1132 was announced in 1974, at a price of $3,900.
---
---
---
---
Return to the Hardware page.
Return to the Old Technology Collection page.

Last updated on Tuesday, June 28, 2022